Gold Note DS-1000 EVO Streaming DAC

Gold Note DS-1000 EVO Streaming DAC


THE PINNACLE IN DIGITAL AUDIO
The DS-1000 EVO is the most advanced streaming DAC we have ever designed, combining advanced technology solutions applied to the digital-to-analogue domain with our unique know-how in delivering compelling sound quality, or, as we call it, the Italian Sound.
The core of the DS-1000 EVO is the Dual-Mono D/A converter design, powered by two AKM AK4493 converters to ensure the highest fidelity is always preserved during the conversion stage, with virtually zero crosstalk. Streaming is as easy as pressing play on Tidal thanks to Tidal Connect, or simply connecting your computer with a USB cable – no audio file will be a problem, supporting MQA, PCM (up to 32bit/384kHz) and DSD (up to DSD512).
Completing the design, the output stage in Class A features audio-grade discrete components selected to deliver our unique Italian sound.
STREAMING IN ULTRA-HIGH RESOLUTION
With the DS-1000 EVO, you can stream through Roon, Airplay, Tidal, MQA, Qobuz, vTuner, and Deezer. With Tidal Connect and Spotify Connect, streaming is even easier directly from within their apps.
To access your collection of digital music, stored locally on a NAS or computer, you can use any UPnP/DLNA software from your smartphone or tablet. Or simply download our app GN Control (free for iOS and Android) to control all the features and functions of the DS-1000 EVO, as well as managing your music and streaming services. 
LINE PREAMPLIFIER AND HEADPHONES AMP
The DS-1000 EVO is equipped with a Class A preamp stage to control the volume directly in the analogue domain, which can be bypassed when the DS-1000 EVO is set to DAC mode. It also features a professional 6.3mm headphones output with two sensitivity levels (High/Low), a proprietary technology we developed to get the best out of your headphones.
ROON READY
Being Roon Ready means that Gold Note uses Roon streaming technology, for an incredible user interface, simple setup, rock-solid daily reliability, and the highest levels of audio performance, without compromise.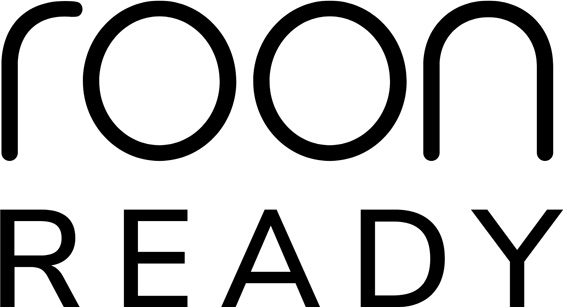 TIDAL CONNECT